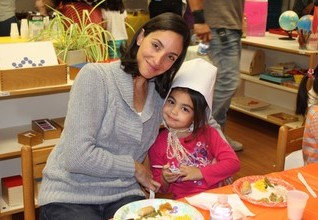 What Families Are Saying
The following are real comments from families based on their actual, firsthand experience with us. Want to read more? Visit independent websites like Google and
Yelp
, where many more families share their thoughts on every aspect of their experience.
"FCMS is an amazing school. The teachers and staff are extremely dedicated, caring and accommodating. They provide a family atmosphere. We have sent all 3 of our kids here and have recommended it to family and friends."
Rujuta B
First Colony Montessori South
"I believe the best part of this school is the staff. The healthy meals, dedicated leadership and committed teachers make this a top choice. I have had both my children here and we have enjoyed their time here."
Dr Lois V
First Colony Montessori South
"FCMS has the best teachers in Houston, maybe in the whole world! My daughter loves her teachers. She misses the school during holidays. She would like to show her pictures and crafts to her teachers. Plus, she loves food there. Our whole family appreciates what the school did for our daughter."
Shaoyu W
First Colony Montessori South
"The teaching staff at FCMS is amazing. My son became happier and talkative after joining the school when he was 2 1/2. He enjoys every day at school. The Assistant Director and School Director are his No 1 and No 2 favorite people. I recommend this school to all my friends."
Ying Z
First Colony Montessori South
"The management, teachers and cook are so nice and professional. They are so considerable and helpful always. This is a very neat school. My kids, both Andrew and Matthew, love it. We are so lucky to be here."
Dana L
First Colony Montessori South
"My daughter had been with FCMS since she was 2 years old and stayed there until kindergarten. When she started going to 1st grade her teacher was surprised how much she was ahead of everyone academically. The staff and director are excellent. They care for us like their family. Overall A+/5 star school."
T N
First Colony Montessori South
"Teachers at FCMS sang Katie high praise on her being polite and having good behavior. I am so proud of this and this is the important reason I chose FCMS. They teach kids good behavior. Teachers and Administrators are so nice and we feel like a family here. We love FCMS!"
Chunying Y
First Colony Montessori South
"My son joined the toddler class at FCMS when he was 20 months old and he had separation anxiety. All the staff helped smooth the transition. The communication in this school is really well. You will find the Director and Assistant Director greeting you in the front with a warm welcome every day."
Putri S
First Colony Montessori South
"I started my older daughter in 2010 before she turned 2 and I have been happy ever since. The staff is very caring, friendly and experienced and most importantly they love kids and enjoy working with them."
Jieping M
First Colony Montessori South
"My daughter loves going to school and is excited to see her teachers. She doesn't want to leave when I pick her up from school because she has so much fun in the classroom. I would like to thank FCMS for providing a very safe, caring and educational environment for my child."
Helen H
First Colony Montessori South
"Schools can teach numbers, alphabets, music etc., but what they miss out on is compassion and emotional connection. This is where this school stands out and is above the rest. This school preserves the most prized asset - the emotional sensitivity from the Director's desk to the kitchen."
Ashutosh & Yashashree A
First Colony Montessori South
"My daughter has been in FCMS a year and a half. She loves it! We live on the other side of 59, but after visiting other schools and talking with my friends, it became the top option when we moved to Sugar Land. The teachers are really nice, caring and they listen to your concerns. This is not the first daycare/school for my elder daughter, but it definitely is the last one she is in."
Xun S
First Colony Montessori South
Read Reviews from Others
or Share Your Own!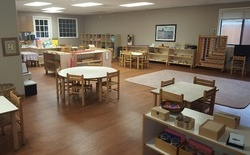 Pay Online
Pay your child's tuition through our online payment system.
Go Now
Like us on Facebook
Great things are happening
at our school.
Check it Out