Elective Montessori Classes
Extracurricular Opportunities for Your Child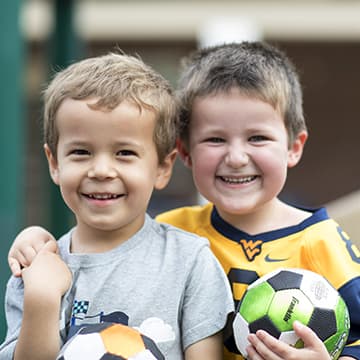 An integral component to the Montessori method is the inclusion of elective programs that stimulate children and allow them to learn while playing and exploring creative outlets that will help them advance in the future.
These opportunities go beyond the core Montessori curriculum, giving children the chance to further expand their minds, energize their bodies, and build their confidence.
Weekly extracurricular classes and activities during the day give your family more free time on nights and weekends. Additional fees apply and classes vary by location. Discover opportunities such as:
Art
Spanish
Athletics
Martial arts
Dance
Gymnastics
Please ask your director about opportunities at your Montessori school.
Search for a Montessori school near you to learn more about our early education offerings.