Enrolling Your Child at Montessori
Starting On the Montessori Path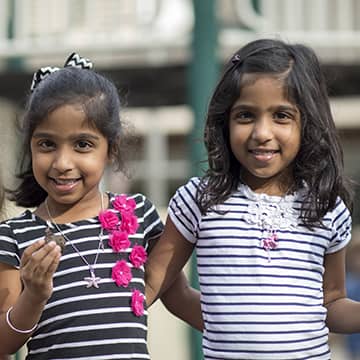 The Montessori Unlimited admission process begins with a tour and interview:
Our administrative director meets with you and may meet with your child to determine your child's readiness. We also want to know what you're seeking in a school experience, so we can personalize your child's early education experience from the very beginning.
We consider each child's admission and placement individually, regardless of race, religion, color, gender, or national origin, and admit each student on a six-week provisional basis. At the end of the six-week period, we discuss your child's progress and explore next steps.
Ready to enroll?
Have you already visited your local Montessori school and are now ready to enroll? All the information you need is in the Montessori Unlimited Enrollment Packet. For your child's safety, and to comply with state regulations, all enrollment papers and health records must be completed before your child can begin school.
Should your family have additional enrollment considerations, please note we have specific paperwork for children with Special Needs, Severe Allergies, and Blood Glucose/Diabetes Management needs.