Montessori Program for Infants
Caring for Babies at Montessori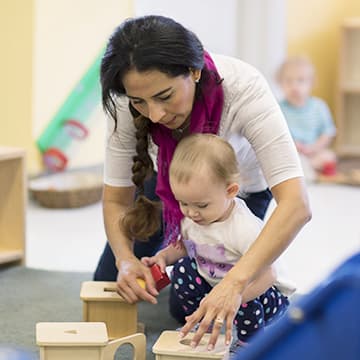 Our wonderful infant care environment is cozy, warm, and specially designed for mobility.
In our lovely infant classroom setting, we foster and nurture your child's independence.
Plenty of floor space for children to move and explore, as they are ready
We follow a child's natural sleeping and waking process
Meals and feedings are determined by a child's natural hunger patterns
We invite families to spend time with us prior to enrolling your baby at Montessori, so we may learn all about your child.
Note: Please contact your local school about ages they accept and program availability.