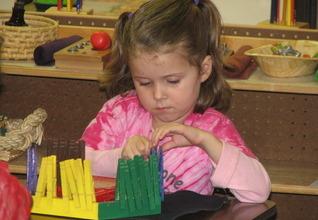 What Families Are Saying
The following are real comments from families based on their actual, firsthand experience with us. Want to read more? Visit independent websites like Google and
Yelp
, where many more families share their thoughts on every aspect of their experience.
"My family loves Montessori Unlimited because our daughter loves learning. We can really see her progress as she learns. She has a wonderful relationship with her teachers and truly enjoys going to school."
Heather H.
Acworth, GA
"My family loves Brookstone because it provides a level of enrichment for each child's needs. The Montessori philosophy of teaching a child is the most appropriate by far. My child has grown significantly over his stay at Montessori, and is at a higher level overall in several areas of learning."
Johnny & Melanie
Acworth, GA
"It has been a nurturing environment where my child has soared both academically and in character. The teachers have brought out an intense love of learning, exploring, and achieving success in my child, while still allowing him to enjoy the joys of childhood."
Aileen S.
Kennesaw, GA
"My son and I had a mutually difficult time with separation anxiety when it came time to put him in daycare. Ms. Grier and the teachers were very helpful during this time by listening and offering advice. We are so glad we trusted them because now my son absolutely loves going to school and sharing with us all the exciting things he has learned."
April R.
Powder Springs, GA
"We love the Montessori at Brookstone because of the care and concern the teachers and staff display for each and every child. We are also impressed by how much progress our child has made since she started."
R.C.
Acworth, GA
"We have only been at Montessori for four weeks, but I have already seen a huge change in our daughter during that time. She finally enjoys going to school and is forming relationships with the other children, something she didn't do at a previous daycare."
Debbie S.
Acworth, GA
"Montessori has been not just a school to my daughter, but a second home. The school has given me the peace of mind that my child is thriving and experiencing life in a way that I didn't think was possible. I appreciate and am so thankful for this program."
Jill H.
Dallas, GA
"When our daughter, Zoe, told us that she no longer wanted summer vacation, but to be back in school, we realized how important it was to her. Her classroom has provided a safe environment where her self-confidence has grown considerably. She has come to love and respect her teachers and peers."
Kenny & Tatyana S.
Acworth, GA
"At the beginning of the school year, I was a worried mother. By the middle of the school year, I saw my daughter blossom into a well-mannered, independent, confident preschooler. With no hesitation, I would recommend Montessori to any parent."
S.V.
Dallas, GA
"We love Brookstone Montessori because it truly embodies the ideals of the late Maria Montessori. My husband and I have watched our daughter, Charlie, blossom under the tutelage of Ms. Killian and Ms. Maddox. She learns exploration, discovery, and is excited about the world around her."
L.B.
Acworth, GA
"My family loves Montessori because of the friendly and professional approach of the staff. It has helped our son act in a respectful and disciplined manner."
S.H.
Acworth, GA
"Our daughter has been at Montessori for two years and we can see such a positive change in her manners and in her everyday life skills. She is reading chapter books and can show me all the different continents on the map. The staff at Brookstone has been incredible to our family."
S.C.
Acworth, GA
"The school has exceeded our expectations and given our daughter a great academic foundation and a love of learning that we hope will last a lifetime. The caring environment and warmth of the staff have made it truly a wonderful experience for her. We would recommend this to everyone!"
A.A.
Acworth, GA
"I know my son's teachers love and care for him and are willing to work with me to help ensure he has a firm educational foundation, a love of learning, and a bright future."
A.Z.
Acworth, GA
"Having our child anywhere besides Montessori was never an option. Since we watched our child enter Montessori, we have watched her develop into a well-rounded child. She wakes up every morning excited about going to school."
P.M.
Acworth, GA
"This school is wonderful! They teach and the kids have fun. The staff is caring and concerned. We live just a little south of Cartersville and drive to this Montessori school every day and it is worth every minute of the drive. My 3 year old granddaughter is blooming! Her love of learning is astounding! She is in a place where it is "cool" to learn."
B. T.
Acworth, GA
"Both of our daughters have gone through Brookstone Montessori and we have loved our time there. We have always been well informed and our input is welcomed in the classrooms. We love the teachers and staff and the great educational opportunities they have provided for our kids. "
A. W.
Kennesaw, GA
"We are so happy we found this school for our daughter. The teachers and staff are the best! Our daughter has attended the school for one year and we are amazed at how much she has learned. She loves going to school."
A. B.
Acworth, GA
"We have had our 3 year old son in this school for the past year and have been very impressed. He seems to be learning so much and loves going to school. The staff is wonderful and makes both our son and us feel very comfortable. "
R.M.
Acworth, GA
"Love, Love, Love this school and it's staff! My child feels safe and is eager to go to Brookstone everyday! I would HIGHLY recommend this school to any parent looking for a Montessori education for their child!"
Y. Patel
Acworth, GA
Read Reviews from Others
or Share Your Own!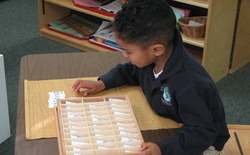 Pay Online
Pay your child's tuition through our online payment system.
Go Now
Like us on Facebook
Great things are happening
at our school.
Check it Out