Lower Elementary School Program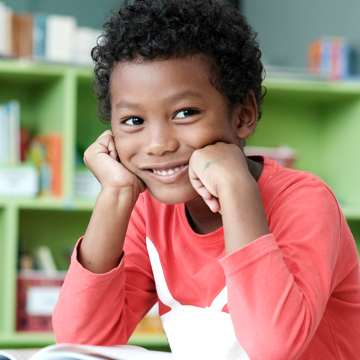 Ready to give your school-age child a boost? We understand there is uncertainty about your child's elementary school schedule. That's why we're here to support you, with a program for lower elementary students.
The Prep Lab™ offers a full-day classroom for our 6- to 9-year-old alumni, as well as other elementary school students, to keep learning on track.
Our teachers are here to:
Keep children engaged with their elementary school learning platform
Assist students with completing their daily elementary school assignments
Share challenging weekly STEM projects
Connect students with their school and teachers, as needed
Further social-emotional development with character-developing activities from our exclusive My Best Self! curriculum
My Best Self! curriculum activities inspire children to be their best selves, in five unique ways:
Compassionate Me
Capable Me
Courageous Me
Healthy Me
Social Me
We're here when you need us. Our flexible enrollment options accommodate elementary school schedules and family routines. Find a Montessori school near you to schedule a tour and learn more about enrolling your child.
Note: Ask your local school director about program availability. Not available at all locations.