Bethany Village Montessori
15188 NW Central Drive, Portland, OR 97229
Welcome to Bethany Village Montessori School in Portland, OR
Hello and welcome to Bethany Village Montessori School in Portland, OR. I would like to take this opportunity to welcome you to our school community. My name is Alisha Kalteich and I am the Director of your Bethany Village Montessori School. As a Director and Partner, I am committed to supporting excellence in Montessori education. I am most passionate about building a community within our school that fosters individuality and culture.

We proudly offer Infant, Toddler and Primary programs. Our Montessori certified Toddler and Primary Guides foster programs that delivers authentic Montessori education.

Our beautiful school is located in the heart of the Bethany Village area, conveniently close to Beaverton and Hillsboro and right off highway 26. Each of our lovely classrooms is a complete Montessori environment, amply equipped with the tools and materials that are needed for a true Montessori education.

If you are interested in an authentic Montessori infant, toddler or primary program, look no further than Bethany Village Montessori in Portland, OR. Please come in today and meet our wonderful teachers, tour our school and learn more about what we have to offer. I am confident you will be impressed!


A Day In The Life Of Our Students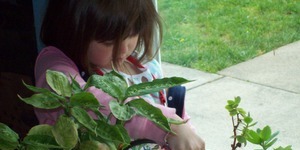 No memorization. No standardized tests. Learn more about how the Montessori philosophy of joyful learning helps to develop every child's natural interests in a safe, supportive environment.