Colleyville Montessori
4700 Glade Creek Drive, Colleyville, TX 76034
Welcome To Colleyville Montessori School of Colleyville, TX
Thank you for your interest in our Colleyville Montessori School in Colleyville, TX. We are located close to the cities of Grapevine, Southlake, and Bedford.

My name is Melissa Moore and I am the Administrative Director. I have several years of experience working as a Director, Early Interventionist, Teacher and Education Coordinator. I am very excited to be a part of such an amazing school that truly encompasses diversity, individuality and education as a whole.

At our school, we have several options of attendance days/hours to accommodate the needs of your child and your family. The pre-primary classroom has children aged 18 months to three years old. There are four primary classrooms which have children three to six years of age.

There is a qualified Montessori Teacher, a Directress, in each classroom as well as an Assistant Teacher. Our five Directresses have over 100 years of experience combined and have been at this school for between five and 14 years.

Our school opened its doors in 1999. Since that time, we have developed a great reputation in the Colleyville community. Many of our families have been referred to our school by other parents, and some travel quite a distance just to be a part of our school. We are extremely grateful for our dedicated families. At Colleyville Montessori, our parents are encouraged to participate in many different aspects of their child's Montessori education and we always have an open-door policy.

We offer several enrichment programs that you could choose your child to participate in. Spanish, Yoga, Science, Dance, Gymnastics and Athletics are offered on different days of the week.

I would love to show you our school and the impact it can have on your child's education. Please call today to schedule a tour of our Colleyville Montessori School in Colleyville, TX!
A Day In The Life Of Our Students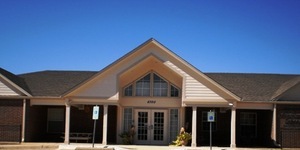 No memorization. No standardized tests. Learn more about how the Montessori philosophy of joyful learning helps to develop every child's natural interests in a safe, supportive environment.